The Midnite Youth Theatre Company was formed in 1987 by Christ Church Grammar School's then new Director of Drama and Media, Mr. Anthony Howes, with the premiere production, a collaboration with MLC of Randolph Stow's Midnite, adapted by Richard Tulloch, with music by John Bates.
Anthony Howes came to Christ Church with extensive experience in radio, television, theatre and music and had taught English and Drama at Brighton Grammar School in Melbourne and at Guildford Grammar School in Perth. When working with the ABC, he had helped produce the 1982 Christmas Service and in 1984 had accepted the then Headmaster of Christchurch Mr AJ de V Hill's invitation to produce The Royal Hunt of the Sun. Howes was appointed in 1986 and was soon organising drama workshops for students from Christ Church and PLC and in November the Drama Department staged RC Sherriff's Journey's End, a powerful play about the First World War. Howes was also instrumental in what Hill regarded as one of the most important developments in the arts within the school in several years, the establishment of the House Arts Festival.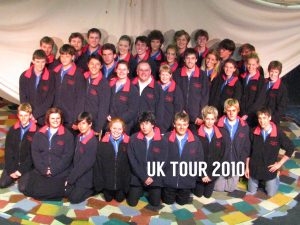 In 1986 Australians were devoting much attention to plans for the bicentennial of British settlement of Australia in 1988, and Sir Peter Gadsden, chairman of the British-Australian Bicentennial Council, remarked to Tony Howes that it was a pity that many people in Britain would not see the many events being planned in Australia. Tony repeated the remark to Hill, and by October The Midnite Youth Theatre Company (MYTC) was formed.
Following a sell-out season in His Majesty's Theatre of Midnite, the Company toured the United Kingdom with the play, representing Australian youth for the Australian Bicentenary, and giving a Royal Command performance in the presence of Prince Edward.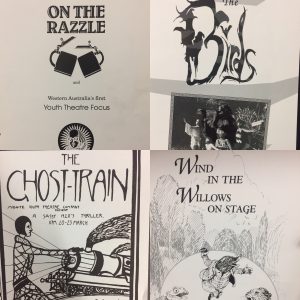 In 2007 the MYTC celebrated its twentieth anniversary with it's second production of Joseph And The Amazing Technicolor Dreamcoat and a dinner on stage at His Majesty's Theatre, when the Director of Drama, Tony Howes, was thanked for having 'brought the theatre into the lives of so many young people'.
From the early days, the MYTC mission has been to 'stretch' our performers – with music theatre, straight plays, experimental works, street theatre, group-devised pieces, professional commissions of new West Australian works, the classics and Australian, European and American plays, as well as television production.
In 2017, the MYTC celebrated its thirtieth anniversary with its third production of Joseph and the Amazing Technicolor Dreamcoat at the Heath Ledger Theatre, State Theatre Centre of Western Australia, directed by Artistic Director, Gregory Jones.
We consciously strive to allow our Company the experience of performing in exciting and demanding theatres and performance venues.  Our own studio theatre at the Drama Centre, located at Christ Church Grammar School, Claremont, Western Australia also provides us with a well-equipped intimate performing space.
Our thirteen international tours, have seen the Company perform in England, Scotland, Wales, Thailand, Singapore, Brunei, Canada and USA; in The Royal Opera House, Covent Garden, the Riverside Theatre Centre in Wales, Vancouver's famous Waterfront Theatre, historic churches and libraries, and open air venues with tin roofs and tropical rain-storms competing with the projection with our actors' voices.
Over the years, Midnite have seen many talented theatrical professionals  support our young talent including Jill Perryman, Jenny Davis, Edgar Metcalfe, Tedd Bull, Trudy Dunne, Sam Atlas, Steve Nolan, Andrew Newnham, Steve Campbell and John Byrne, just to name a few.
Past alumni include Tim Minchin, Jessica Marais, Toby Schmitz, Stuart Halusz, Marcus Canning, Sam Devenport, Simon Holt and Rebecca Davis.