The Midnite Awards & 2024 Season Launch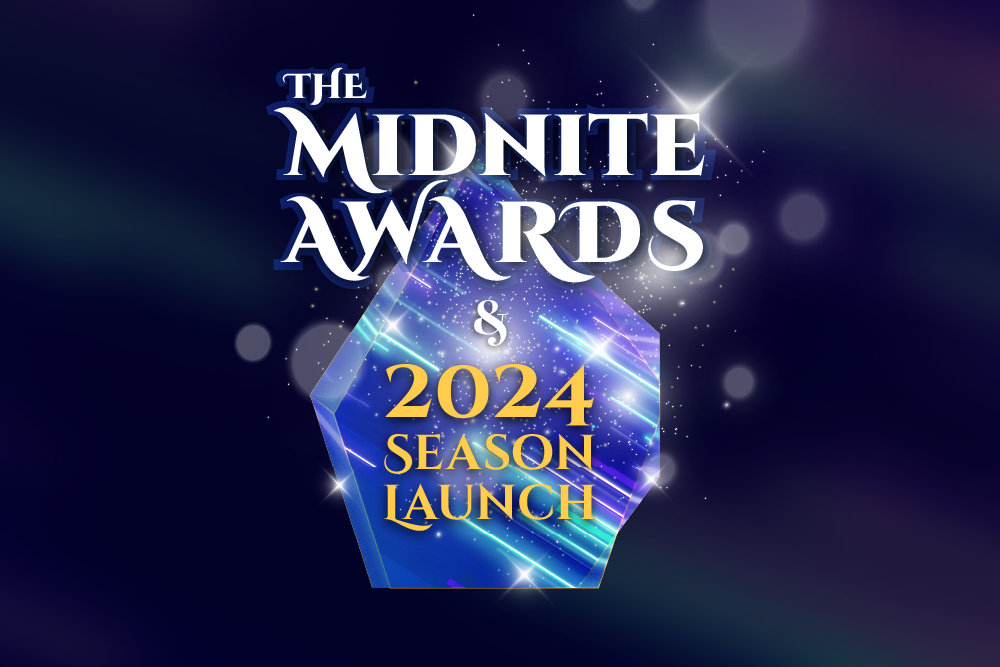 Thursday 12 October, 6pm
Drama Centre
Presented annually, The Midnite Awards acknowledges outstanding achievement by young artists as nominated by the company's voting membership. The ceremony, hosted by Hawk Hughes, will feature performances from the 2023 Season including performances from Cosi and A Midsummer Night's Dream. Also, we will get a sneak peak at the forthcoming productions of Grimm and the 2024 UK Touring production. The evening will conclude with the 2024 Season Launch presented by Artistic Director, Gregory Jones.
Arrive early to enjoy complimentary food and drinks from 6pm to 7pm, proudly supported by the Friends of Drama.
We look forward to seeing you on the red carpet!