GREGORY JONES | Artistic Director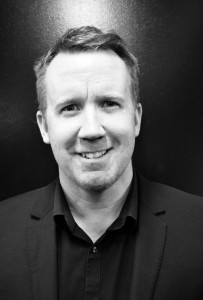 Gregory is Artistic Director of The Midnite Youth Theatre Company and Head of Drama at Christ Church Grammar School. Since joining the Company in 2014 he has directed Away, Amor Fati, Where in the World is Frank Sparrow? (UK Tour), The Resistible Rise of Arturo Ui, Silas Marner, Into the Woods, Big Fish, The Lab Rat (UK Tour) Joseph and the Amazing Technicolor Dreamcoat, The 25th Annual Putnam County Spelling Bee, A Funny Thing Happened on the Way to the Forum, Viva La Restoration, Cloudstreet, Assassins, Revolting Rhymes and Holes. He has directed and produced over 80 productions in performance and education contexts in Australia and the UK over the past 20 years. From 2007 to 2010, Gregory was the founder and Artistic Director of WhipLash Theatre, an independent theatre company based in Perth. Production highlights include Six Characters in Search of an Author, Oh What a Lovely War, Lord of the Flies and Side by Side by Sondheim. He was previously Head of Drama at Camberwell Grammar School in Melbourne, and Head of the Arts and Director of Drama at Guildford Grammar School in Perth.
---
JAY WAUGH | Costume Designer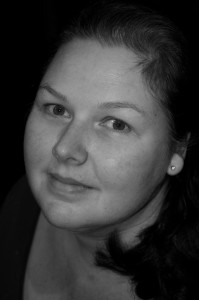 Jay has worked in the theatre and film industry for over 25 years. In that time she has worked with Ewan McGregor, Sumi Jo and Hugh Jackman. Jay has worked with the Royal Shakespeare Company in Stratford-upon-Avon, Opera Australia and Sesame Street. Forthe last 15 years she has been working for The Midnite Youth Theatre Company as Resident Costume Designer. In that time Jay has worked with over 20 directors and on over 60 productions. Some of her favourites include Goodmorning Mr Magpie, Cloudstreet, West Side Story, The Fantasticks, Cloudstreet, Viva La Restoration and Antigone.
---
TESS REUVERS | Lighting Designer/ Production Manager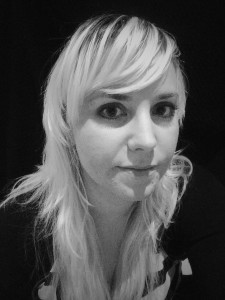 Tess graduated from WAAPA in 2008 with an Advanced Diploma of Lighting for Live Performance. Her design credits include The Shape of Things (Best Production Perth Equity Guild Awards 2010) and Yellow Moon – The Ballad of Leila and Leigh (Hot Bed Theatre Ensemble) Sweeney Todd, Les Liaisons Dangeruses and East (WAAPA). As production electrician , The Year of Magical Thinking (Black Swan State Theatre Company), AV Technician To The Rescue (Bizircus/Pinstripe Circus) and Stage Manager The Amber Amulet (Barking Gecko Theatre Company). Working with a variety of organisations, including; Deckchair Theatre Company, Mega Vision Sound and Lighting, and PICA. Tess has also held positions as venue technician, tour manager and in-house designer. In 2013 she took up the position as Production Manager and Resident Lighting Designer for The Midnite Youth Theatre Company.
---
RYAN DAWSON | Associate Director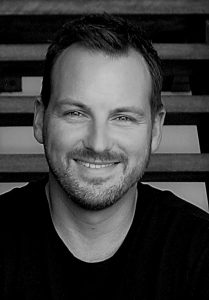 Ryan hails from Busselton, Western Australia and started his theatrical career as a performer, graduating from Lasalle College of the Arts in Singapore with a BA (Hons) in Musical Theatre. While living and working in London he qualified as a Primary Teacher from Kingston University amd now calls Perth home as the Drama and Dance Teacher in the Preparatory School at Christ Church Grammar School. Ryan's proudest achievement as a performer was being cast in the production We Will Rock You at the Dominion Theatre in London's West End, playing the role of Madonna while also covering the roles of Khashoggi, Britney and the Rebel Leader. Since 2016, Ryan has directed Robin and the Sherwood Hoodies, Pirates of the Curry Bean, Ali Baba and the Bongo Bandits, What a Knight and Rock Bottom.
---
KALIKA DUCK | Associate Director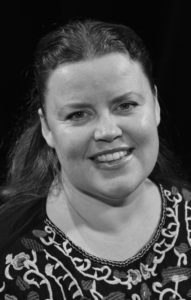 Kalika has worked with Midnite since 2011. She has directed productions of Hoods, Tales from the Arabian Nights, The Somewhat True Tale of Robin Hood, The Messenger, Henry IV, Hoods (UK 2015 Tour), The Jungle Play, The Rise and Fall of the Bargainmart King, Get Smart, Masquerade, Stalking Matilda and most recently The Fires of Muspell.
---
NICKY GARSIDE | Associate Director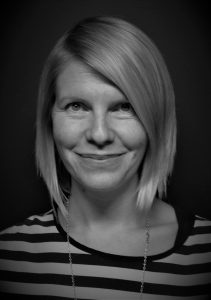 Nicky joined the Midnite team in 2014. She previously worked at Sydney Opera House in their Education Department. She has worked in the international Education sector for over ten years as teacher, director and head of department for a variety of schools, including Poynton High School and Performing Arts College. Production highlights include Oliver, an all-female cast for Lord of the Flies, Mugged, The Flint Street Nativity and The Wizard of Oz. For Midnite, Nicky has enjoyed directing The 39 Steps, Teechers and most recently, The Wind in the Willows.