AUDITIONS
THE WORLD GOES 'ROUND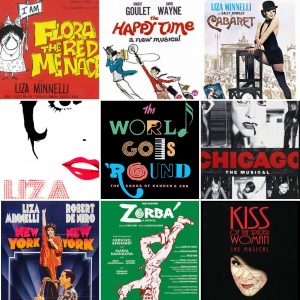 Auditions open to  any young person aged 18 to 25 years from throughout Perth, Western Australia.
The World Goes 'Round celebrates the musical theatre collaboration of John Kander and Fred Ebb.
From Cabaret to Chicago, the nonstop hit-parade features unforgettable musical gems, including "All That Jazz," "Mr Cellophane," "Cabaret" and "New York, New York," seamlessly interwoven into a passionate, harmonious, up-tempo evening of musical theatre.
We are looking for an ensemble of ten performers who can sing and move well. Auditions will take place on Tuesday 7 December and Wednesday 8 December from 6pm at the Drama Centre, Christ Church Grammar School.
Please register your interest by emailing us at midnite@ccgs.wa.edu.au with a preferred time/date and your contact number.
*Prepare a musical theatre song – ballad or up tempo that shows your range, type and vocal stamina. Pieces should also display performance and acting ability.
*Bring sheet music in the key in which you wish to sing. Please make sure the music pages are bound or stuck together.
*Age for auditionees: 18 to 25. Rehearsals are on Tuesday and Wednesday evenings (7pm‑9.30pm) at Christ Church Grammar School. Some Sunday rehearsals may be called closer to Opening Night.
*Dress Rehearsal: Tuesday 8 March
PERFORMANCE DATES
Evening Performances at 7.30pm – March 9, 10, 11, 12
Matinee Performances at 2.00pm – March 12
VENUE: Downstairs @ the Maj, His Majesty's Theatre
THE THREE MUSKETEERS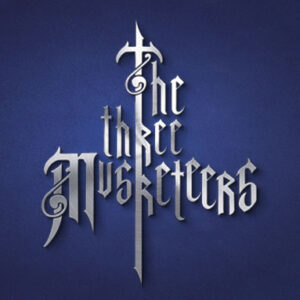 Auditions ~ Thurs 3 and Fri 4 February 2022
Open to any young person in Year 9 or 10 in 2022.
Performances: 18 to 21 May 2022
Download Musketeers Audition Pack
Choose an audition partner and book a time on The Three Musketeers audition schedule posted outside the CCGS Drama office.
CHARACTERS
DUMAS
TREVILLE
THE STRANGER
COOK
INNKEEPER(S)
GODEAU
COMTE DE ROCHEFORT
D'ARTAGNAN
FATHER
ANTOINE
JUSSAC
BICARAT
MILADY DE WINTER
PORTHOS
ARAMIS
ATHOS
BONACIEUX
CONSTANCE
PLANCHET
LOUIS XIII
ANNE OF AUSTRIA
MADAME DE LANNOY
BUCKINGHAM
RICHELIEU
FELTON
O'REILLY
KITTY
ENSEMBLE, Musketeers, Cardinal's Guards, Huguenots, Servants & Townspeople

.

PERFORMANCE DATES
March 18, 19, 20, 21

VENUE: Drama Centre, Christ Church Grammar School
---
AMERICAN IDIOT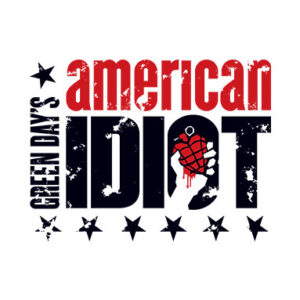 Auditions: Wed 30 and Thurs 31 March
Year 11 and 12 production
More details in 2022