INTERVIEW WITH JOHN TAYLOR,
COMPOSER AND LYRICIST OF SILAS MARNER
Posted by Gregory Jones | 6th Dec 2018 |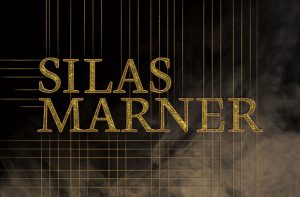 Greg: What was your first theatrical or non-theatrical job?
John: My first writing job was a job at UWA when they were trying to get funds together for a medical faculty (which they did not have in the 1950s) and I wrote the music and a lot of the lyrics for two revues in 1952 and 1953 to try and raise money. I don't know how much they raised but that was my first job at writing music.
Greg: What do you wish someone had told you when you were starting out?
John: If you don't like the heat stay out of the kitchen.
Greg: Who or what is your biggest influence?
John: Musically it was film musicals of the 1940s when I was growing up as a teenager, which were often about musical comedies of their era and the past before that. And my main source that really got me on the right track, was the music of Jerome Kern.
Greg: What's your best advice for auditions?
John: Be prepared.
Greg: If you hadn't been a composer/lyricist, what would you have been?
John: I can't think of anything else. I was advised to do a, b and c but I couldn't. I just worked at it until I got there.
Greg: Do you have any theatrical superstitions or rituals?
John: I don't have any superstitions. All this business about the Scottish play – no, I don't really.
Greg: What are your top tips for an aspiring theatre composer?
John: Be humble and work hard. Don't fall in love with what you are doing or yourself.
Greg: Silas Marner was originally a best-selling novel by Geoge Eliot. What did you know about the novel before you started working on it?
John: I read Middlemarch first, then The Mill on the Floss and then I came to Silas Marner. I saw the Ben Kingsley film and it lodged in the subconscious and 30 years later it was, I thought, it's still there, let's bring it out and do it.
Greg: Your musical adaptation was written in 1993. What was the first thing you did when you started working on this musical?
John: I tried to get Silas down in musical terms. The actual character – nobody else, him first. That took a few months and then once that fell into place, the moods and the titles, then it expanded to all the other characters. As soon as it started to expand Silas immediately fell into place and all the other characters followed.
Greg: So, as you mentioned, there was a movie released with Ben Kinglsey in 1985, directed by Giles Foster. Did the movie play at all into this version?
John: No I don't think it does. The story is the story and either you make it or you don't. I think the movie was very faithful to the story. But as always there is a gap between doing something for two and a half hours for the stage. In human terms, when people are actually doing it in front of you (the audience) it's more interesting to work out how to intergrate the story and use flashbacks and time to keep it interesting. Not too much but a little bit.
Greg: What comes first? The music or the lyrics?
John: Something drawn from the character, like 'Treasure' for instance, is obviously drawn from the character so fingers roam across the piano keys until something happens and then you think, ah, this is a good title. Then you start from the title, with the context that you have put the title into till the whole thing gradually develops until you have reached the end.
Greg: So, what would you call the genre of the music you composed?
John: I would say, a musical play. Almost of a style of it's own. No particular time could you put it in. This could have been written in the 20s, the 80s, it could have been written now. I tried to make it no particular style. The music was written for two pianos to accompany the singers.
Greg: What is something that you really love about this work?
John: It's a story of the old Victorian era, a melodrama mixed with something very, very human at the end. Which is classic Victorian drama writing and that is what attracted me to it. They don't write stories like that anymore.
Greg: Looking back on your incredible career in musical theatre, what was a highlight working in this industry?
John: Well obviously writing much of the material for the London Palladium and mingling with all of the stars that performed my work was a highlight. And probably the opening night of Charlie Girlin Melbourne in 1971 was even for me, better than the opening night in London in 1965. The cast were so strong and wonderful: John Farnham, Anna Neagle.
Greg: Well thank you so much for taking the time to chat. I'm excited to see what happens next with the show!
John: Thank you very much indeed.
CV: JOHN TAYLOR| COMPOSER, LYRICIST
Born: Hertfordshire, England, 1933
Training: Guildhall School of Music and Drama
Landmark productions:  Charlie Girl
John Taylor is a composer and lyricist with a life long career in musical theatre.  Charlie Girl (1965) – composer, lyricist with David Heneker, (1965-1971, West End 2202 performances, Melbourne 1971, London Revival 1986), Doddy's Here, West End (1965) Mr. & Mrs(1968)- Book, lyrics and music, (West End). The Water Babies (1973) – Book, lyrics and music, adapted from Charles Kingsley's book, West End. The Royalty Follies(1974) – composer, lyricist, West End. Taylor continued to write songs for comedies, full length musicals and revues throughout the 1960s and 70s. In 1979 Taylor worked for Richard Rogers and William Hammerstein for the London revival of The King and I starring Yul Brynner and Virginia McKenna and further revivials of The Sound of Music at the Apollo Victoria in 1981 starring Petula Clark. In 1982 Taylor retired to Southern California and continued composing music and writing lyrics and libretti. Silas Marner, book, music and lyrics, based on the George Eliot novel, will presented by The Midnite Youth Theatre Company in March 2019.