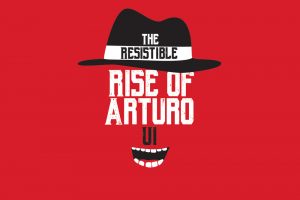 THE RESISTIBLE RISE OF ARTURO UI

(Year 11 and 12) 
Auditions: Sunday 7th April 2019
Audition Pack to be released in Term One.
MYTC UK and Paris Tour (Jan 3 ~ Jan 24, 2020) – REGISTER YOUR INTEREST NOW!
We are touring a production to the UK in January 2020. Glasgow, Manchester, Bath, Warwick, London and Paris!
Register your interest by emailing us. Open to any boy or girl from any school in Western Australia, aged 15 to 17 years old.
If you have any questions email midnite@ccgs.wa.edu.au or find us Facebook, tweet us on Twitter or Snap us on Instagram