AUDITIONS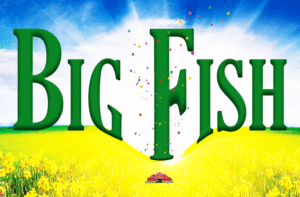 BIG FISH
AUDITIONS:
Rehearsals: Monday, Wednesday and Sunday afternoons from May to August 2018.
4 Performances: 16th, 17th, 18th August, 2018 at 7:30pm & 18th August at 2pm. Venue: The Regal Theatre
AUDITON INFORMATION
Who can audition?
Auditions are open to boys and girls who will be in either Year 10, 11 or 12 in 2018.
Please read the rehearsal days and performance dates carefully and make sure you are available before auditioning.
When and where are the auditions?
Where: Christ Church Grammar School – Drama Centre
When: SUNDAY 7 April 2018 from  11.15 am to 12.45pm and 1.30pm to 5pm
Call backs will be held in Week 11, Term 1 if necessary.
5 minute time slots – book your time by registering your time from March 1, 2018 email: midnite@ccgs.wa.edu.au
AUDITION REQUIREMENTS
Prepare a brief song from the show (or in the style of this show) to show off vocal range.
Music can be in the form of backing tracks on iPod, iPhone, mp3 device, cd or sheet music for piano accompaniment (accompanist supplied).
If you have any further questions please email midnite@ccgs.wa.edu.au or find us Facebook, tweet us on Twitter or Snap us on Instagram