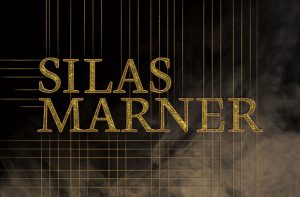 AUDITIONS:
SILAS MARNER
Book, Music and Lyrics by John Taylor
World Premiere
Directed by Gregory Jones
Musical Direction by Jackson Griggs
SILAS MARNER is a musical adaption of the George Eliot novel of the trials and tribulations of a miserly weaver, set amidst the stirrings of the Industrial Revolution. This new musical by John Taylor will make its world premiere in March 2019.
Auditions to be a part of the original cast production of SILAS MARNER will take place on Sunday 9 December (3pm – 6pm) OR Monday 10 Dec (6pm to 9pm) at Drama Centre, Christ Church Grammar School.
PERFORMANCE DATES
Evening Performances at 7.30pm –March 13, 14, 15, 16
Matinee Performances at 2.00pm –March 16
If you are unavailable for any of the performance dates, we regret that we cannot see you at auditions.
AUDITION INFORMATION
Please register for your interest by emailing us at midnite@ccgs.wa.edu.au with a preferred time/date
Prepare a pre 1960s musical theatre song – ballad or up tempo that shows your range, type and vocal stamina. Pieces should also display performance and acting ability.
Bring sheet music in the key in which you wish to sing. Please make sure the music pages are bound or stuck together.
You may be asked to read an extract of dialogue from the show. These extracts will be available for you to look at before you go in to the audition.  All characters require a regional English accent, but this will be refined during rehearsals, so do not get too concerned and just do the best you can at the audition.
Arrive early enough to talk through your song with the audition pianist and look over script readings.
 You will be advised on Tuesday night if you are required for Call Backs and at what time.
Everyone who auditions will receive either a phone call or an email sometime on Friday December 14.  Please note that casting is not absolutely final until after the Call Backs.
Age for auditionees: 18 to 25. Rehearsals are on Sunday afternoon (1pm-5pm), Wednesday and Thursday evenings (7pm‑9.30pm). Some All day rehearsals may be called over the Summer Holidays.
Note following dates:      
First Rehearsal: Sunday December 16,  2018 at 1pm (full company).TBC
Venue & Performance Dates (2019):  Venue – Drama Centre, Christ Church Grammar School
Note following dates (2019):
Rehearsals begin early January
Sun Mar 10 Tech run
Mon Mar 11 Full Dress1
Tues Mar 12  Full Dress 2 (Preveiw)
Wed Mar 13 Show 7.30pm (Opening) 
Thur Mar 14Show 7.30pm
Fri Mar 15 Show 7.30pm
Sat May 16 Show 2pm (Matinee)
Sat Mar16 Show 7.30pm  
CHARACTERS  (12 Male roles/ 8 Female roles)
SILAS MARNER
A simple, honest, and kindhearted weaver. After losing faith in both God and his fellow man, Silas lives for fifteen years as a solitary miser. After his money is stolen, his faith and trust are restored by his adopted daughter, Eppie, whom he lovingly raises.
GODFREY CASS
The eldest son of Squire Cass. Godfrey is good-natured but selfish and weak-willed. He knows what is right but is unwilling to pay the price for obeying his conscience.
DOLLY WINTHROP
The wheelwright's wife who helps Silas with Eppie. Dolly later becomes Eppie's godmother and mother-in-law. She is kind, patient, and devout.
NANCY LAMMETER
The object of Godfrey's affection and his eventual wife. Nancy is pretty, caring, and stubborn, and she lives her life by a code of rules that sometimes seems arbitrary and uncompromising.
DUNSTAN CASS
Godfrey's younger brother. Dunsey, as he is usually called, is cruel, lazy, and unscrupulous, and he loves gambling and drinking.
SQUIRE CASS
The wealthiest man in Raveloe. The Squire is lazy, self-satisfied, and short-tempered.
BEN WINTHROP
A friendly and fun-spirited villager. He is the husband of Mrs. Dolly Winthrop and the father of Aaron.
AARON WINTHROP
Dolly's son and Eppie's eventual husband.
JEM RODNEY
A somewhat disreputable character and a poacher. Jem sees Silas in the midst of one of Silas's fits. Silas later accuses Jem of stealing his gold.
MR MACEY
Raveloe's parish clerk. Mr. Macey is opinionated and smug but means well.
JOHN SNELL
The landlord of the Rainbow, a local tavern. By nature a conciliatory person, Mr. Snell always tries to settle arguments.
MOLLY FARREN
Godfrey's secret wife and Eppie's mother. Once pretty, Molly has been destroyed by her addictions to opium and alcohol.
SARAH
Silas's fiancée in Lantern Yard. Sarah is put off by Silas's strange fit and ends up marrying William Dane after Silas is disgraced.
EPPIE MARNER
A girl whom Silas Marner eventually adopts. Eppie is the biological child of Godfrey Cass and Molly Farren, Godfrey's secret wife. Eppie is pretty and spirited, and loves Silas unquestioningly.
MR TOOKEY
MINISTER PASTON
WILLIAM DANE
ROSE DOWLAS
HANNAH LUNDY
VI RODNEY  
JOHN TAYLOR| COMPOSER, LYRICIST
John Taylor is a composer and lyricist with a life long career in musical theatre.  Charlie Girl (1965) – composer, lyricist with David Heneker, West End,  Doddy's Here, West End (1965) Mr. & Mrs(1968)- Book, lyrics and music, (West End). The Water Babies(1973) – Book, lyrics and music, adapted from Charles Kingsley's book, West End. The Royalty Follies(1974) – composer, lyricist, West End.Taylor continued to write songs for comedies, full length musicals and revues throughout the 1960s and 70s. In 1979 Taylor worked for Richard Rogers and William Hammerstein for the London revival of The King and I starring Yul Brynner and Virginia McKenna and further revivials of The Sound of Musicat the Apollo Victoria in 1981 starring Petula Clark. In 1982 Taylor retired to Southern California and continued composing music and writing lyrics and libretti. Silas Marner, book, music and lyrics, based on the George Eliot novel, will be presented by The Midnite Youth Theatre Company in March 2019.
STALKING MATILDA (Year 9 and 10)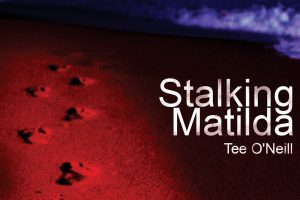 Audition Meeting: MONDAY 26 NOVEMBER
Come to a meeting in the Christ Church Grammar School Drama Centre on Monday, November 26th 3:30pm.
If you are interested but unable to attend the meeting, please email Miss Duck at kduck@ccgs.wa.edu.au
Auditions: Thursday 7th or Friday 8th February 2019.
Stalking Matilda Audition Pack
THE RESISTIBLE RISE OF ARTURO UI (Year 11 and 12) 
Auditions: Sunday 7th April 2019
If you have any questions email midnite@ccgs.wa.edu.au or find us Facebook, tweet us on Twitter or Snap us on Instagram