The MYTC Playwrighting Commission 2019
The Midnite Youth Theatre Company supports new and emerging writers and is calling for submissions for the MYTC Playwright Commission 2019.
The commission offers a successful playwright (or writing team) $3,000 to develop a short (45 – 60 minute) script suitable to be performed by actors aged between 14 and 21.
In addition to the commissioning fee the winning applicant will receive:
Confirmation that the resulting script will be programmed as part of The Midnite Youth Theatre Company's future 2020 Season;
Confirmation that the production will tour internationally as part of the MYTC Touring program in 2020
What we are looking for:
Cast size: 10 – 40 characters
Plays that are driven by or utilise an ensemble cast are much more desirable than plays that rely on one central character.
Submissions must not exceed 2 pages (11-point font) and should include:
Contact details
A brief synopsis
Proposed cast size (See above)
Brief vision for the look and feel of the show e.g. staging elements, technical requirements
A statement from the writer on the impetus for the work
Writers are encouraged to include up to 4 pages of their existing work that reflects their writing style.
Successful applications must meet the following criteria:
Applicants must be Australian citizen's resident in the country or hold a Permanent Resident Visa.
Only one application will be accepted per writer
Shortlisted applicants will be required to participate in a phone/skype/in-person interview to determine the successful commission.
Applicants must be able to deliver a production ready draft for early 2019
For applications seeking to adapt extant material (books, poems, songs, games, etc.) the applicant is responsible for securing adaptation rights from the copyright holder.  Any fees associated with such rights are the sole responsibility of the applicant.  A letter from the copyright holder confirming permission to adapt the original work must be submitted with the application.
Applications will close at 9am, 24 September 2018 Please email applications to:  midnite@ccgs.wa.edu.au with the Subject: MYTC Playwright Commission 2019
INTO THE WOODS
Midnite Ensemble Production (18 -25 years)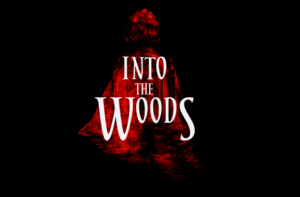 Music and Lyrics by Stephen Sondheim  Book by James Lapine
Director Gregory Jones
Musical Director Jackson Griggs
The Midnite Youth Theatre Company is excited to announce the auditions for The Ensemble production of the musical, Into the Woods to be staged at the Studio Underground – State Theatre Centre of WA
The auditions will be open to performers aged 18 to 25 years.
Venture into the woods with the acclaimed Tony Award winning musical classic by Stephen Sondheim and James Lapine. This witty and wildly theatrical production brings together a talented ensemble of 18 to 25 -year-old emerging performers, and features dazzling songs like Children Will Listen, Agony and No One Is Alone. Mind the wolf, heed the witch and honour the giant in the sky at this extraordinary musical about the power of wishes and what really happens after they come true.
Rehearsals begin Sunday 1 September and continue:
Wednesday 7pm – 9.30pm and  Thursday 7pm – 9.30pm, Sunday 1pm to 5pm
Venue: Drama Centre, Christ Church Grammar School from August to November.
5 Performances:
Wed to Sat: Nov 28, 29, 30, Dec 1, at 7.30pm
Sat Dec 1. Matinee at 2.00pm
Venue: Studio Underground – State Theatre Centre of WA, Northbridge
AUDITIONS:
Sun 26  Aug, 1pm – 5pm
Wed 29 Aug, from 6.30pm
Call backs Thurs 30 Aug (if required)
AUDITION REQUIREMENTS
Prepare a song by Stephen Sondheim. Accompanist provided.
Bring a current headshot (or recent photo) and 1 page acting resume or list of theatre/performing experience.
Email midnite@ccgs.wa.edu.au to book your audition day/time slot
Character Breakdown
NARRATOR – An intellectual and pleasant story-teller who helps to orchestrate the show and illustrate lessons to the audience.
Male/Female
Range: G2 – E4
CINDERELLA – A young, earnest maiden who is constantly mistreated by her stepmother and stepsisters.
Female
Range: G3 – G5
JACK – The feckless Giant killer who is 'almost a man.' He is adventurous, naive, energetic, and bright-eyed.
Male
Range: B2 – G4
JACK'S MOTHER – Browbeating and weary, Jack's protective mother who is independent, bold, and strong-willed.
Female
Range: Bb3 – Gb5
THE BAKER –   A harried and insecure baker who is simple and loving, yet protective of his family. He wants his wife to be happy and is willing to do anything to ensure her happiness but refuses to let others fight his battles.
Male
Range: Ab2 – G4
THE BAKER'S WIFE – Determined and bright woman who wishes to be a mother. She leads a simple, yet satisfying life and is very low-maintenance yet proactive in her endeavors.
Female
Range: F3 – G5
CINDERELL'S STEPMOTHER – The mean-spirited, demanding stepmother of Cinderella.
Female
Range: A3 – F#5
FLORINDA AND LUCINDA  – Cinderella's stepsisters who are black of heart. They follow in their mother's footsteps of abusing Cinderella.
Female
Range: C4 – Ab5
CINDERELLA'S FATHER – Distant and uncaring. More looking for ways to move up the social ladder.
Male
LITTLE RED RIDING HOOD  – A spoiled young girl who is strong-willed, quick-wited, fearless, yet youthful and naive.
Female
Range: Bb3 – F5
THE WITCH – Sarcastic, ugly-then-gorgeous, obsessive protector of Rapunzel who is straightforward and aggressive.
Female
Range: F3 – G5
CINDERELLA'S MOTHER  – Deceased with her soul guarding and aiding her daughter from a tree.
Female
Range: E4 – F4
MYSTERIOUS MAN –  A mischievous vagrant and nosy meddler. He is a good-natured protector and observer.
Male,
Range: G2 – Eb4
WOLF – Hungry and insatiable hunter who takes advantage of the weak by misleading and captivating his prey.
Male
Range: Bb2 – Gb4
GRANNY –  Little Red's grandmother, vengeful about her altercation with the wolf.
Female
Speaking
RAPUNZEL  – A loopy-but-lovely maiden who is sheltered by the Witch and terribly lonely. She yearns to experience the world.
Female
Range: B3 – A5
CINDERLLA'S PRINCE  – Vain and gorgeous, he is a disloyal lover who is currently searching for the next new, exciting thing.
Male
Range: B2 – F4
RUPUNZEL'S PRINCE – Just as vain and gorgeous as his Prince brother, he is always chasing the newest, most exiting endeavor.
Male
Range: C#3 – E4
STEWARD – Cinderella's Prince's right-hand man. Snobbish and deceitful. Takes bold action when needed.
Male
GIANT (Voiceover.) – The Giant's wife is an angry and vengeful 'monster.' She is seeking restitution for her loss.
Female
Notes: Some roles will may be played by the same performers
If you have any further questions or to book a time please email midnite@ccgs.wa.edu.au or find us Facebook, tweet us on Twitter or Snap us on Instagram